Found another super easy way to upload pictures and video's from your mobile using the
pickle
service.
It's too late to integrate this in my blogging software before this evening (especially since they don't offer RSS feeds - huh ? )
But anyway: watch this space above for updates!
Geef je reactie (1)
Ok - all preparations are done.
This friday at 7PM about 10.000 people will start the 38th
Dodentocht
(Deatchmarch) in (and around) Bornem. The goal is to walk 100 kilometers within 24 hours.
This year will be my 3th time, and this year I'm planning to live-blog my experience.
I made some modifications to my blogging software so I have lightweight shortcuts to posting blogs and uploading images and video's from my mobile phone.
If all goes well, I'll be crossing the finishline on Saturday somewhere between 14:00 and 16:00 to recieve that pineapple, the Bornem Abbey beer and that huge feeling of satisfaction that's in store for everyone succeeding.
The ever-present ambiance is super-friendly (webcam !), so if you happen to be in the neighbourhood: don't hesitate to drop by :-)
For people tracking me:
Updates will arrive on this blog (at least until I run out of battery juice) and on
twitter
.
Or you can track me at the (brand new) website with my number 1226:
http://tracking.dodentocht.be/

Here's the track, which you can download in PDF.
I'm traveling light - as usual - packing only the following things.
My shoes :-) most important of all. I'm a big fan of "heavy" shoes because they give me a feeling of indestructibility - a good feeling to have on long walks :-). I have Meindle B/C shoes (Island Pro MFS). I totaly love them!
Socks: Bridgedale socks (both liners and outer socks).
No taping, powders or lotions on my feet! avoid them!
a small umbrella: my secret weapon. it only weights 5 gram!
a small LED-based flash light. (Most of the walking is during the night)
Sports-tape: yes - to be avoided, but still: you never know. same for the ..
Compeed second skin plasters. I don't think I'm going to use them ... but again: you never know.
Motilium: yep - I'm definitely going to need that: my stomach will hurt more then my feet in the end.
aspirine
50 cl of water (supplies on the track are excellent: lots of food and drinks at each post)
3 Snickers (because they don't serve chocolate at the control posts :-) )
a nokia 5300 phone (for easy pictures and video upload and because it has a radio) + headphones
a dopod 838 pro phone (for typing and better quality pics/vids)
my Leatherman Wave pocket knife. very heavy, but for the same mental invincible feeling as my shoes :-) (and also very handy if you have trouble untying your shoe laces :-))

Geef je reactie (0)
Hey: 2 surprises today in vista-features that I didn't know:
Media player can rip audio to mp3 instead of only to wma.
(seems like a huge step forward to me :-) )
Windows media player (and media center) can play flv video files (using the vista codec pahck)
Wow: especially the flv support is a HUGE improvement for me: now we can watch all those Youtube video in our standard media setup, without the need for flash-based flayers, and without the need for further Youtube integration.
Now if only we could get a Youtube rss feed to include the link to the flv file ...
Oh wait ...
we can
!
This article
describes how to obtain the flv file from a Youtube video id.
And the video id is in the Youtube rss feed
And last month i updated my blog software to be able to automatically add a post when an rss feeds updates ...
So I whipped together a script that takes a youtube feed, retrieves all the links to the flv files, and puts that link as the enclosure in the feed, instead of the Youtube player.
Here's the script:
and the results are ...
Youtube feeds with flv enclosures!
The main feeds:

Recently added

Recently Featured

Top Favorites

Top Rated

Most Viewed Videos Today

Most Viewed Videos This Month

Most Viewed Videos All time

Most Discussed Videos Today

Most Discussed Videos This Week

Most Discussed Videos This Month
You can search Youtube by retrieving a tag-based feed.
Or you can get all the video's from a cetain user.
Put those feeds in your favorite aggregator (that knows how to handle flv files) and your done.
For example: to watch the youtube video's from within media center, I use
Media Center RSS Reader for Windows Vista
The experience is excellent; video's download automatically, play full screen, and can now be controlled with your standard media center remote.
The next step would be to turn this into a nice media center plugin and expand it to other video sites as well.
Excellent! One reason extra to ditch the standard national tv-channels all together.
Geef je reactie (0)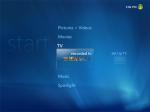 After a few years of tinkering with my own custom breed media center software I finaly gave up on the DIY-concept, mostly because I could not get the TV-recording/transcoding stuff to work as it should.
Especially the Electronic program guides gave me lots of trouble.
So ... of to the store to buy one of those "windows media center pc's
I came home with a
Acer Aspire Idea 500
and ...
WOOOHOOOHOOOOHOOOOW !!!
Sometimes a developer has to crawl out of his hole - spend some money - and enjoy the experience instead of trying to build everything himself :-)
I installed the XP media center edition some years ago and ditched it because it didn't work well with my hardware back then, but with dedicated media hardware like this - with all the ins and out you can imagine - it simply rocks!
I'm totally impressed ! Wow - this adds so many multiple dimensions to "watching tv" that I can't describe it! and it's still so slick and super easy to use.
Hats of (again) to Microsoft who made it very expendable with a well documented API and the ability the extend the software -and call the API- through standard HTML/javascript applications.
There are so many cool addons that you don't have time to watch TV anymore! like
RSS-readers
,
Youtube-viewers
,
Game-frontends
,
Remote control & streaming solutions
,
integrated DVD-rippers
, and ... and ... and ...
and since it so easy expandable, it's a breeze to integrate it with my current setup.
The only thing missing is a built-in http server, for
1: remote controlability from other programs
2: remote controlability from any web enabled device.
This article will point me in the right direction to develop a plugin that makes media center behave like winamp in regard to controling it by sending WM_COPYDATA messages.
Sounds like a good plan: that way I can just swap Winamp and Media Center around as output software.
Dang!
The Acer doesn't have a serial port - so I can't connect my X10 controller ... hmmm ...
Geef je reactie (0)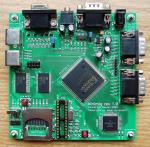 met dit motto in het achterhoofd heeft ubergeek Dennis van Weeren na twee jaar knutselen de Minimig klaar: de super nostalgische
Amiga 500
nagebouwd op een pcb. Quite the achievement!
En alles staat als
open source project op zijn website
. (En natuurlijk ook al op
Wikipedia
)
Nu is het nog wachten tot de chip in grote oplage wordt gemaakt zodat er dan misschien toch een amiga in a jockstick komt.
Al vond ik persoonlijke deze
Amiga emulator voor windows mobile
ook al behoorlijk Pocket-Amiga achtig.
Geef je reactie (0)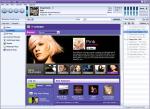 Jeez ... They do that to me over and over again: I keep telling myself "Come on, Steffest, Yahoo is a big company, this must be for a reason, surely there must be some qaulity service there ..." and I speed off trying to find this great quality.
Do you think I ever find it? nope - not yet anyway ...
This time its the Yahoo Music Jukebox ...
People who know me know also that I'm a very big fan of MusicMatch. From version 1 and onwards - they got it right - and I was willing to pay for their excellent services and products.
Then they got bought by Yahoo!
Hmm - not good, but well, allthough there would not be any new developments on MusicMatch, the existing services stayed in the air, so no big deal, right?
Not so anymore: This week I got a message that the MusicMatch services would stop at the end of august and that I had to move to Yahoo Music Jukebox, which, offcourse, was all for the better because they had twice the numbers of songs available etc etc etc .. blablabla.
So I installed Yahoo Music Jukebox and transfered my account.
I'm not happy
Yahoo Music Jukebox simply sucks ...
Here's the rant
OK - its true that they have more songs available that MusicMatch did, but they are all the wrond kind of songs for me: all generic American.
When I typed a Dutch artits in MusicMatch, it didn't have the tracks, but it did show some meaningfull info - pictures - bio and it could offer me a playlist with similar songs.
MusicMatch was filled with crosslinks in the Bio and Radio pages that made it super-easy to explore new artist and refine your music-preference. Now, you get redirected outside the program to some other yahoo musicservice which slows down the exploring and takes away all the fun because you end up with a dozen different services and windows that don't work together that well.
En fin ... I shall stop the rant here, but I could on and on: the interface sucks, no skins, no working podcast support, crashes frequently ... (
and I'm not the only one there
)
Like everything in Yahoo, its just clutched together, bloated,full with links to services that are moved or stopped working so that you constantly hit a dead end, making the overal experience simply awfull ...
The developers love for the product that was noticable in MusicMatch has no way of surving in a company like Yahoo.
Its things like this that makes rethink my Apple-dislike :-) Perhaps I should give the Apple-approach some more credit.
All in all - things like this confirm again that - in my opinion - Yahoo is in big trouble.
Internet-users mature very fast and will start to expect quality.
Yahoo offers more services then any other company, but none of them are very good.
If they don't get their act together they will be gone in 5-10 years time.
In the meantime - I'm a bit stuck with Yahoo Music Jukebox ... time to look for some alternatives.
Geef je reactie (1)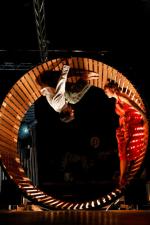 En op naar de
Raaklijnen
- uit het aanbod van de
Zomer van Antwerpen
.
(Alweer) geweldig: veel beter dan ik had verwacht. Beweging in gewichtloosheid, en wat leek het allemaal moeiteloos :-)
(Ook zeer memorabel was dat een meisje vlak voor mij zeer plots de mensen op de rij voor haar onderkotste - jummie. Een nadere inspectie leerde me dat ze de couscous van de
Zomerbar
had gegeten - dan had ik met de Indische kip toch de juiste keuze gemaakt :-) )
Geef je reactie (0)
Vandaag naar de Gentse feesten, met de kids.
op de gentse feesten
Straatartiest maakt een gigantische balonnen olifant: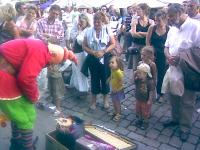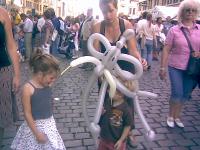 Geef je reactie (0)
Wow,
I can't believe it myself, but at this moment I'm waiting inline - 1 AM at night - to buy the new Harry Potter book.
Jeez ...
I was in passing by in the neighbourhood and went buy to take a peek, but now I think I will stand firm and fullfill my mission :-)
The doors are open and about 200 people in front of me.
This is the row when I got there: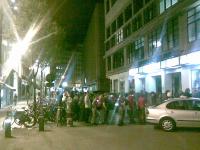 The people in front of me ...: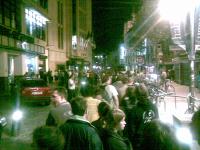 ... and behind me: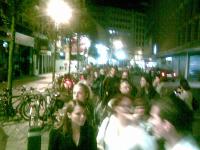 Some press was present: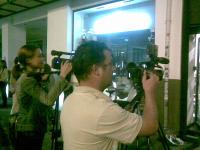 Update:
Ok- 2 days later I've finished the book.
Not bad - allthough the ending was not as polished as I hoped for ...
But in all: go and read the book: you won't be disappointed.
Not all my predictions came through though :-)
Geef je reactie (0)
Very weird.
I totally love the stories and books of
Neil Gaiman
, I really do.
In fact - I adore his writing.
He's attracting lots of succes, rightfully so, but with the succes comes the marketing driven proces of turning his stories into movies.
Bad idea ...
For some reason, they just don't work on screen. In 3 weeks, the
Stardust
movie will premiere. Here's the trailer:
hmm, looks awfull to me.
Don't get me wrong; it looks good, sounds good and with names like Michelle Pfeiffer and Rober De Niro ... you can't get much bigger then that. But I believe that everybody who has read the book will agree: it feels completely wrong ...
Stardust is about little longings that achieve great things without even knowing it.
It has little to do with an epic adventure like the trailer shows ...
I've read the book both in Dutch and in English - loving every word of it - for the same reason I love most of Neils writing: they are fantastic epic stories, but told through simple and human things. Things like emotions, or fragile thoughts, or a cough in agony.
The themes are often mythical, but used in everyday life, not in grand actions.
The title of his latest book is perfect for his stories:
Fragile Things
.
And books are their home. Unlike some stories that translate well into big movies (Potter anyone?) - Neils stories get lost in translation ...
from the Painfully bad "neverwhere" TV-series - to the pompeous
Mirrormask
... I can't bear to watch them. They make me feel flat and dull, while his books make me think and feel special in some secret way ...
Well, I do hope (again) that I'm wrong ... we'll see. (on august 10 in a movie theater)
Geef je reactie (0)
In 5 days - The new Harry Potter Book will be in stores, and yesterday - the first (real) copy was leaked online. It appeared on the BitTorrent network and within hours it was spread to every existing distribution mechanism on the net.
The copy is barely readable though, since it consists of photographed pages of the book.
But offcourse things like this improve instantly as the community picks it up. Some fast typing fingers got to work and at this moment,
the first 10 chapters are available in text format now
.
And you can count on it that the rest will be available by the time that you finnished them , so ... OK ... I give in: I'm going to read it now.
Don't worry, I won't post any spoilers, but I do have to know if my predictions are accurate :-)
Geef je reactie (0)
Ok .. Nothing against ants, but when they are marching into my house in these numbers ... hmmm ...
Geef je reactie (0)