Je bekijkt alle berichten met de tag: "Tinkering".
Bekijk terug alle berichten.
I did a new "paint job" on an Amiga case. (Normally they are white)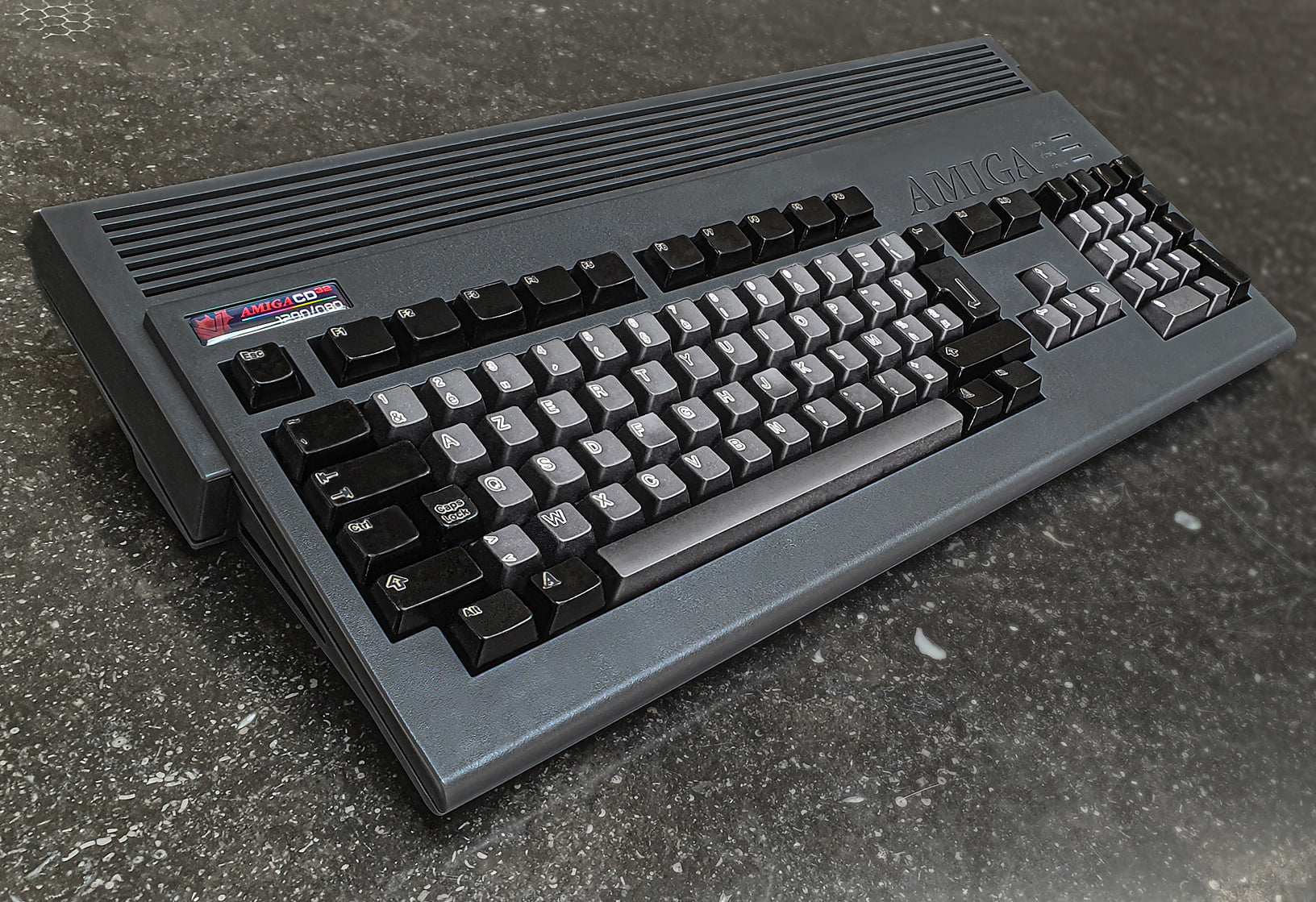 I am totally in love :-)

The case is one from a1200.net in "CD32 grey".
I also pre-ordered the matching keycaps like 2 lifetimes ago - but they still have to deliver, always a lurking issue with these kickstarters.
Anyway - I decided to do a DIY.
I posted it on some forums and got surprisingly many reactions asking how I did the keycaps.
Super easy actually, but here it goes.
I used iDye Poly. It's a dye that bonds with most plastics but - luckily - it doesn't bond with the little protective cover that is on the letter of the keycaps on Amiga 1200 models.
This result in the original key-color shining through as a small border around the lettering, making sure the letter is still readable.
Rather a funky effect!
Before dying, make sure you're keys are super clean and evenly coloured. I even brighted mine a bit with hydrogen peroxide.
The instructions that come with iDye Poly are meant for dying fabrics. They tell you to use boiling water, but whatever you do: DO NOT BOIL YOUR KEYCAPS!
They will warp and bend, making them unusable. (believe me, I know from experience :-/ )
I used water of about 50 °C.
Add the dye, add the color intensifier that comes with the dye.
Stir, pop in keys.
I use a 1 liter transparent plastic bottle with a wide opening. That way you can close it and give it a good shake, making sure all keys are subdued in the dye.
I used the "silver gray" color for the gray keys. The dye works pretty fast and I only left them in for about 2 minutes.
The black keys I left soaking for a few hours (in the color "black") and that was a mistake.
After some time, the dye builds up to a sticky goo, making the keys a bit smudgy.
I evened them out with some acetone rubbing but still they are not a sharp as they should be.
I finished them of with a few layers of matte varnish for the gray keys and high-gloss for the blacks.
I knew upfront this would make them dust-magnets but hey ... looking as cool as that is hard work!

then the finishing touch: I designed a custom badge with the vampire logo in CD32 theme and asked the "BadgeMan" to print it.
Cherry on the pie!

I did one before - a 600 model.
There I did the complete case and painted the keys black.
I applied some Amiga-specific keyboard stickers made by iComp.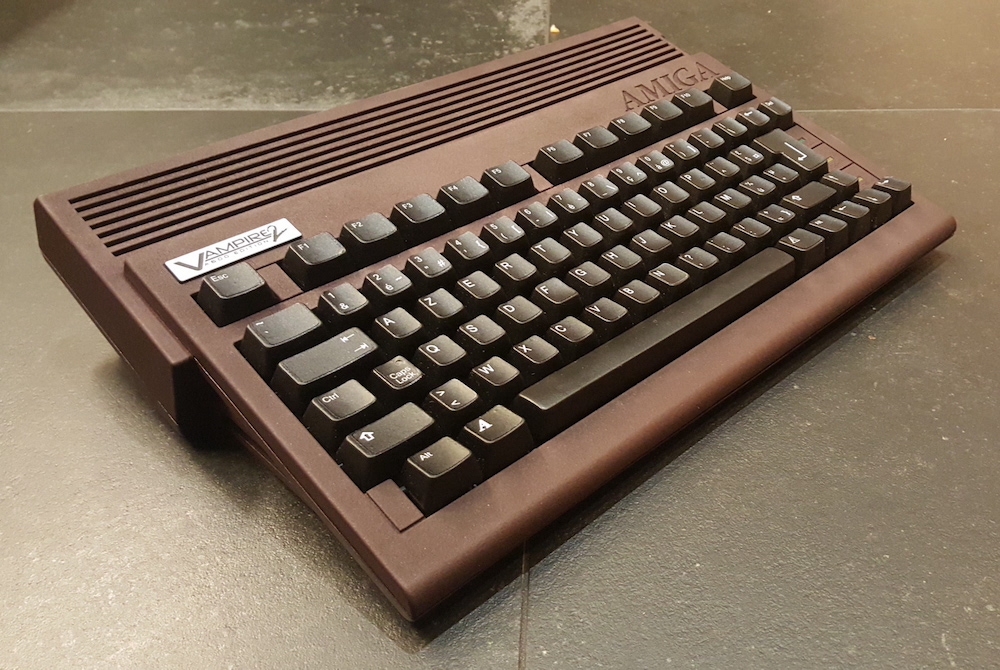 Also nice!
Tags: Commodore Amiga, Tinkering
Geef je reactie (1)