Je bekijkt alle berichten met de tag: "Mobile".
Bekijk terug alle berichten.
Misschien heb je er iets van opgevangen: er is een nieuwe coole TV-kid in town: zijn naam is STIEVIE en het is een samenwerking tussen de VRT, VMMA en SBS.
Jawel! Wie had gedacht dat die 3 partijen netjes konden samenwerken?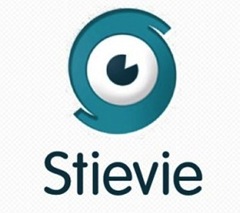 Het werd met veel fanfare aangekondigd en je kon je inschrijven om testkandidaat te worden.
70.000 mensen vulden een hele enquete in en gisteren werden de "uitverkorenen" op de hoogte gebracht.
10.000 mensen mochten binnen.
Dat wil zeggen dat 60.000 mensen wel hun hele TV profiel mochten opgeven, maar daarvoor niets in de plaats kregen.
60.000 mensen die dan als reactie hebben "Wat? Ik ben niet exclusief genoeg? Steek het dan maar diep in uw g*t"
Goe bezig :-)
Afin - voor alle duidelijkheid, ik was er ook niet bij hoor, bij die "gelukkige 10.000"
Maar niet getreurd! Waar een wil is, is een weg.
Tijd om eens te onderzoeken hoe die Stievie app in elkaar steekt.
Ze is gemaakt door het Nederlandse Triple-IT. Vroeger heette dat platform "Rumble", maar nu is het opnieuw gelanceerd als "Vinson"
Overigens: naar het schijnt bestaat er ver ver weg, aan de andere kant van de wereld, een vreemde woestenij met als naam "La Wallonie". Naar het schijnt hebben ze daar ook TV, iets van RTBF of zo?
Die slimme Hollanders van Triple-IT hadden hun applicatie al eens aan de RTBF verkocht, en die is al een tijdje beschikbaar als "TV Nomade" en meer: ge kunt dat zelfs helemaal gratis uitproberen.
Maar dit terzijde want wat over de taalgrens gebeurt bestaat niet voor de Vlaming en Triple-IT hebben hun app nu ook verkocht aan de Vlaamse media als "Stievie"
hups - open met die netwerksniffer (of eigenlijk de Charlesproxy: zeer gemakkelijk omdat die meteen ook HTTPS verkeer decrypteert)
Als je wil inloggen op de stievie app wordt er een verbinding gemaakt met http://rumble-vrtvmmasbs.triple-it.nl/
Uiteraard lukt dat niet want ik heb helemaal geen Stievie login, maar het geeft ons wel het eerste aanknopingspunt.
Nu wil het toeval dat Vinson ook een demo app heeft in de appstore.
Mijn boerenverstand zegt dat Stievie en Vinson helemaal identiek zijn en inderdaad.
Vinson maakt verbinding met http://rumble-vinson.triple-it.nl/
En even later zie je de video playlist opgehaald worden van https://playlistsvr-vinson.triple-it.nl
en voorwaar: een search/replace van vinson door de vrtvmmasbs van de login url geeft ons werkende stievie urls:
http://rumble-vrtvmmasbs.triple-it.nl/V1Api/Config/GetConfig/
en nog veel interessanter:
http://rumble-vrtvmmasbs.triple-it.nl/V1Api/Program/GetOverview
wat een nette programmagids in JSON oplevert. handig!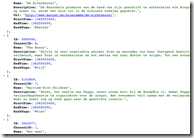 Wat verder gesnuffel aan de video urls zelf geeft ons moeilijke dinges als "session keys" en "urlvalidities" and "channel identifiers" en meer mumbojumbo maar dat blijkt allemaal maar een aanloopje te zijn naar het echte werk: de playlist:
https://playlistsvr-vrtvmmasbs.triple-it.nl/default.aspx?streamname=een&streamid=1
¤ttime=1362448835&urlvalidity=2400&streamduration=14400&userid=0
&key=FFF3335268D63D6F9E5E6DB9616AC235E25772BF&index=0
Dat ziet er nog lastig uit, maar Triple-IT heeft het ons gemakkelijk gemaakt en een beetje trial and error leert ons dat ge al die moeilijkdoenerij gewoon kunt overslaan:
https://playlistsvr-vrtvmmasbs.triple-it.nl/default.aspx?streamname=een&streamid=1 blijkt namelijk een werkende video stream van EEN te zijn.
Update: Het zijn rappe kerels hoor, daar bij Triple-IT: het gat is inmiddels gedicht. TOP!
(onderstaande urls gaan dus niet meer werken)
Handig gemaakt van Triple-It! Eerst een hele muur bouwen en dan vergeten de poort op slot te doen.
https://playlistsvr-vrtvmmasbs.triple-it.nl/default.aspx?streamname=vtm&streamid=9 is de stream van VTM
https://playlistsvr-vrtvmmasbs.triple-it.nl/default.aspx?streamname=vier&streamid=13 is de stream van VIER
Dus voor die 60.000 niet-geselecteerden:
Als ge via een iPad of iPhone surft, zoud ge normaal gezien gewoon op onderstaande logos moeten kunnen klikken.





op een recente Android (4.1 of hoger) en op safari op OSX zouden onderstaande links mogen werken.
De rest van de zenders moogt ge zelf uitzoeken.
Het zijn gewoon standaard HLS video streams (weliswaar met AES encryptie) die ge met eender welke player die dat ondersteund kunt afspelen.
op OSX en iOS is dat standaard, op windows kunt ge VLC gebruiken, op een recente Android wordt dat ook ondersteund.
Ziet dat hier eens properkes spelen.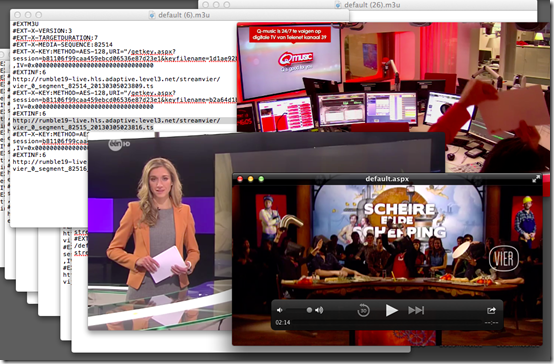 En ook op Android, gewoon zoals het hoort: in de browser
(en ja, ge kunt dat uiteraard ook op full screen zetten, maar dan is de screenshot niet veel zeggend hé)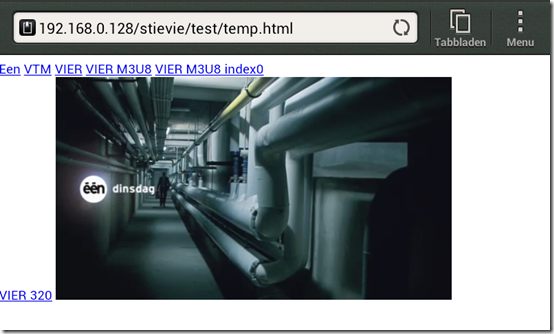 grappig eigenlijk:
default.aspx: hun platform draait op ASP.NET... Microsoft technologie dus. Toch vreemd voor een bedrijf dat zo hard op IOS en Apple gericht is.
Allez, tot zover Stievie ...
Ik vermoed niet dat het lang zal werken, hoor ... dus niet echt de moeite om er een Android appke rond te zetten.
De mannen van Tripple-IT zullen het gat wel rap dichtsmeren zeker? (Update: inderdaad: het gat is inmiddeld gedicht)
Allez hup: werk aan de winkel, of had ge heel uw security op https gebaseerd?
De S van https staat voor secure, inderdaad, maar https dient om uw eindgebruikers te beschermen tegen afluisteren, het doet niets-nada-noegabollen-noppes om uw applicatie te beschermen.
Aan de mensen van de VRT, VMMA en SBS : ge moet niet kwaad zijn op mij, hé - don't shoot the messenger - ge moet kwaad zijn op Triple-IT : zij hebben u een lekke applicatie verkocht.
Voor de volledigheid: hun VOD urls heb ik nog niet gevonden.
Ik vermoed dat die op https://rumble-vrtvmmasbs.triple-it.nl/V1Api/Category/GetOverview/ staan. Als iemand zijn Stievie login eens efkes wil uitlenen, dan wil ik gerust eens piepen. :-)
Efkes hé ... een mens heeft namelijk ook nog iets anders te doen dan de godganse avond voor de TV te hangen, nietwaar?
Enjoy!
Update 2: Die lieve stievie mensen gaven me een loginneke cadeau.
Ziedewel: mijn loyaliteit en goodwill zijn gewoon voor een appel en een ei te koop. :-)
Merci!


Tags: in 't Nederlands, Mobile, Scripting, Video
Geef je reactie (34)